Honda Sex Logo Die-Cut Vinyl Decals-Sticker
Honda Sex Logo Die-Cut Vinyl Decals-Stickers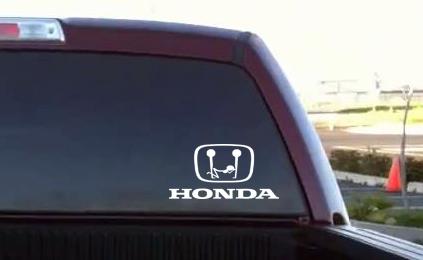 Honda Sex Logo
All Decals average 6.5 Inches at Tallest-Widest Point but can be made larger
or smaller if your needs require it. Pricing for up or downsize depends on the
specific size so please feel free to contact us!!
Make your car unique with our car paint safe single color stickers.
With many weather resistant vinyl colors to choose from,
you will have a hard time not finding an Awesome sticker that you will like.
When you buy from RAAM Graphics, you will always
get a high quality Decals, Graphics, and Stickers for
your car that will last 4-6 years in both hot and cold climates.