Custom Design Mustang Hood Stripes Full Horse-Stripes For Convertible
Custom Design Mustang Hood Stripes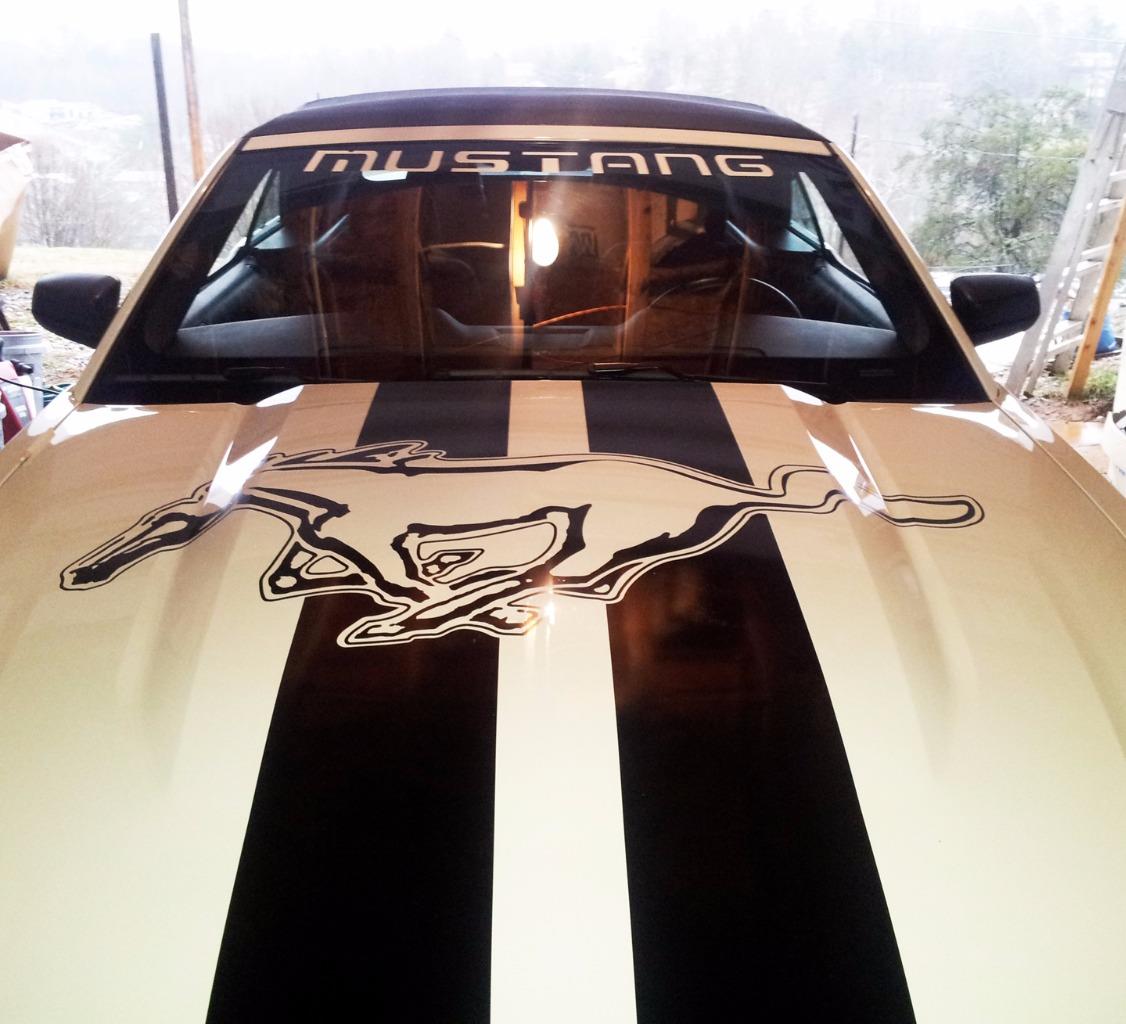 This is our own in house design for your cherished mustang. It is a standard set of strips but with the twist of the iconic mustang embedded in the hood stripes
Various colors are available and installation is fairly easy. If you're a novice with auto graphics seek help but if you have done some then this will be a breeze.
Our graphics are made with a very durable 7 year plus life limit.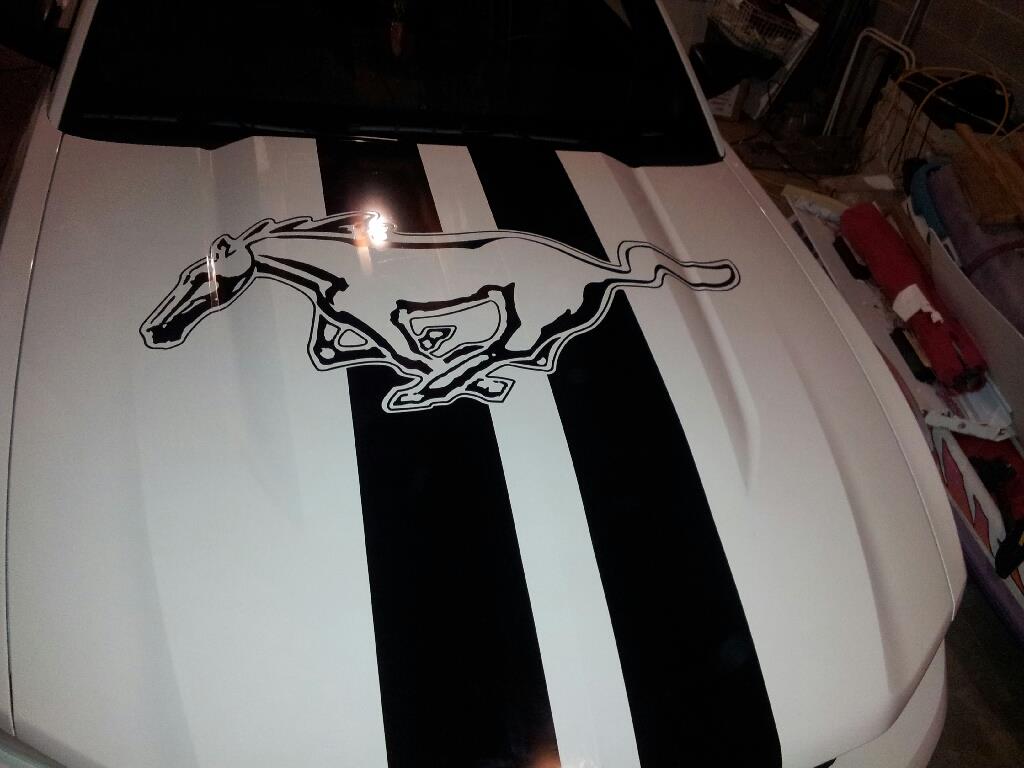 These will set you mustang out from the generic ones so many people have now.
Life screams for individualism...get yours!!